beach cities construction
BUILDING CUSTOM HOMES IN ORANGE COUNTY

Over 31 Years Experience as Orange County's Premier Custom Home Builder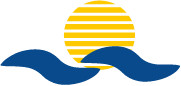 about BEACH CITIES CONSTRUCTION

Beach Cities Construction was formed in 1989 with the goal of becoming one of Orange County's premier residential building and remodeling contractors.
Our clients tell us time and again how much they appreciate our professional service, clean work, attention to detail, and that we completed their building and remodeling projects on-time and within budget.

Are you a Beach Cities fan? We'd love to hear from you!